The Impact of a New Smile | Featured on Netflix Hit Show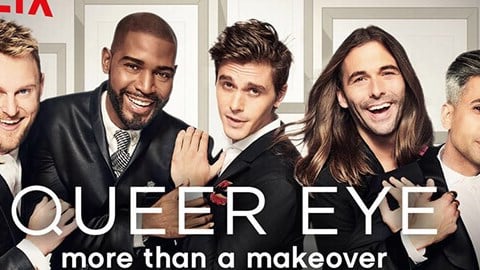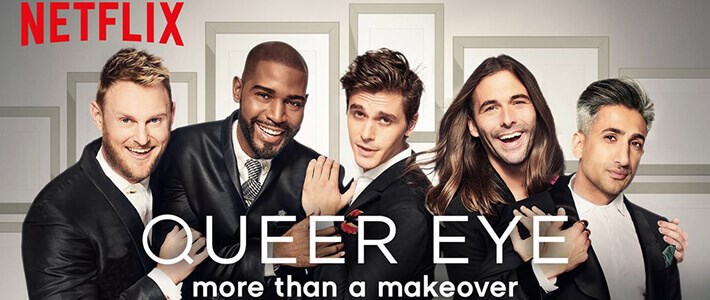 Netflix has recently rebooted their hit TV show, Queer Eye, with a new Fab Five and for the first time in Queer Eye history, they've incorporated a smile transformation! For those of you who have not yet seen the show, Queer Eye is a series where 5 style experts take over the life of a deserving individual, in this case, 2 individuals in need of lifestyle makeovers where they focus on 5 key lifestyle categories, hence the Fab Five. There's food and wine specialist Antoni Porowski, interior designer Bobby Berk, grooming consultant Jonathan Van Ness, fashion designer Tan France and culture expert Karamo Brown. Together these 5 men make dreams come true and in season 3, episode 3, the Fab Five touched the lives of Jones sisters, Mary and Deborah.
These sisters built a business on slow-cooked barbecue and their secret sauce. Now, these hardworking sisters have finally gotten the break they deserve and, on this journey to discover their best selves Jones sister, Mary, underwent a dental procedure performed by AACD General Member, Holli Careswell, DDS. Dr. Careswell shared with us her experience working on the show with these incredible women and discussed how she typically approaches cases like Mary's in her practice. Holli strongly believes a new smile can and does make a lasting impact on the lives of patients like Mary Jones.
Explain how you came to work with Mary Jones on the Netflix revival of the series Queer Eye?
Producers of the show contacted me after deciding that they needed to replace a front tooth for one of their heroes. They were looking for a dentist in the Kansas City area and found me after hearing about my cosmetic dental work.  They had never done a dental segment on the show before in any of their seasons, so naturally, they had questions about how it would work on camera and the treatment planning process. I was able to see her in my office once before the shoot to do an exam, get a treatment plan together and address any concerns that she had. 
How do most patients approach a complex dental case? 
Most patients are excited and a little nervous, and Mary was no exception! She had been missing this tooth since she was a little girl from a traumatic bicycle accident. She had some dental fears resulting from the initial injury that we managed with nitrous oxide and some hand holding. She was very excited to replace her front tooth and had wanted to do it for a long time but didn't know where to start and had been putting it off because of her fear. 
How do you put your patients at ease before a procedure? 
At an initial consultation, I always discuss any fears or reservations that patients might have for completing treatment. I like to know exactly what has kept them from treatment in the past and come up with a plan specifically tailored to each patient. Some do just fine with headphones and music or t.v., and some need a little more help with nitrous oxide or oral sedation. I also have dental chairs with an integrated massage in my office that patients love! 
How does a new smile improve the lives of your patients?
It's so gratifying to be able to give patients back their confidence to smile again! Patients often say they wish they had done it sooner. It makes me very proud to be able to make a difference in someone's life. I often see other positive changes happen after their smile makeovers, such as improvements in other aspects of their health and appearance.
What difference did you see in Mary when she saw her new smile for the first time?
She immediately stopped covering her mouth when she talked or smiled, it was awesome! She was grateful for the experience and also very emotional. The first thing she did afterward was call her sister, Deb on FaceTime so she could see the transformation!
To watch this episode and see this beautifully touching transformation on Netflix, click here. 
Looking for an AACD member dentist like Holli Careswell, DDS, near you?