WHAT IS COSMETIC DENTISTRY?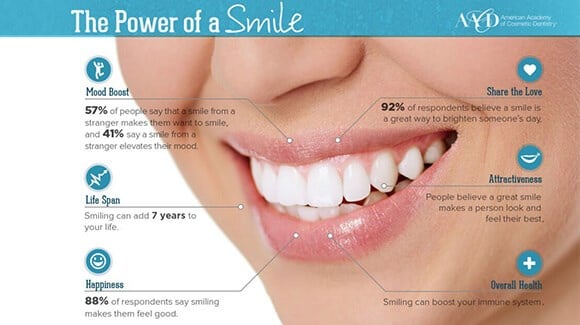 Cosmetic dentistry is dentistry aimed at creating a positive change to your teeth and to your smile. Most think of tooth whitening or porcelain veneers, but a cosmetic dentist can provide much more.
A skilled, experienced cosmetic dentist can help to improve your appearance, your smile, even your self-esteem and confidence. Today, cosmetic dentistry has continued to evolve to where cosmetic dentists can address functional and aesthetic patient concerns. Learn more about the benefits of cosmetic dentistry.
ABOUT THE AMERICAN ACADEMY OF COSMETIC DENTISTRY
It may come as a surprise that cosmetic dentistry is not a recognized dental specialty. Any dentist can claim to be a cosmetic dentist, regardless of his or her experience and skill.
The American Academy of Cosmetic Dentistry was founded in 1984 by Dr. Jack Kammer and co-founder Dr. Jeff Morley. A small group of dentists met to develop a standard for cosmetic dentistry and establish an organization dedicated to responsible esthetics. Over the past three decades, the AACD has matured into the world's largest and most trusted organization for cosmetic dentistry.
The AACD now includes more than 6,000 dental professionals, laboratory technicians, educators, and researchers from 70 countries worldwide. This global perspective allows AACD members to gather information from the international field of cosmetic dentistry.
WHAT ARE RESPONSIBLE AESTHETICS?
The mission of AACD member dentists is to practice responsible esthetics. That means helping patients as they maintain their oral health, function, and appearance for a lifetime. AACD dentists believe that beauty is more than skin deep, and that cosmetic dentistry should complement the overall general and oral health of the patient. As such, cosmetic dental treatment decisions are based on the foundation of evidence-based protocols combined with sound clinical judgment.
CHOOSING THE BEST COSMETIC DENTIST
AACD member dentists strive to be the best in their field. If you are searching for a cosmetic dentist near you, try our Find a Dentist tool. This directory lists AACD member dentists from around the world.
There are numerous criteria upon which you can select a cosmetic dentist. For some patients, it comes down to convenience and cost. But if you're looking for the best cosmetic dentist that will help you achieve your best smile, evaluate candidates on these points:
Training & Education in Cosmetic Dentistry
Very few dental schools provide general education in cosmetic dentistry. Therefore, it is essential that a dentist pursue post-graduate training in cosmetic dentistry to master the principles. There are numerous, well-respected cosmetic dentistry education programs. The AACD provides ample learning opportunities for member dentists. Those dentists striving to be the best apply for Accreditation in the AACD, testing their skill through practical examinations and real-life case presentations. Learn more about the difference between an AACD member dentist and an accredited member.
Skill & Experience in Cosmetic Dentistry
In addition to education and hands-on training, it is important to know how many years of experience a dentist has practicing cosmetic dentistry. Also ask the dentist how much of his or her practice is devoted to cosmetic dentistry. While there is no specialty in cosmetic dentistry, those who strive to be the best in their field see a significant volume of patients for cosmetic and restorative dental treatments. As with any craft, the level of skill often corresponds with the number of years of experience. That's not to say that a new dentist can't provide excellent cosmetic dental treatment. Which brings us to the last point…
Before-and-After Photos & Patient Testimonials
Ask to see examples of cosmetic work completed by the dentist. You can also search online for reviews and testimonials and even ask the dentist if you can speak with a few of his or her patients.
But what it all comes down to is how comfortable do you feel in the practice. If the dentist and staff make you feel comfortable and well cared for, you're sure to have a great experience.
YOUR FIRST APPOINTMENT
While we all feel we know a beautiful smile when we see one, there is no perfect smile. That's because each person has a different perception of what is beautiful — you and your cosmetic dentist may even have a difference of opinion. So it's important that you discover what you really like and then communicate that to your dentist. Learn more about what you should know before your first appointment.
DENTAL MATERIALS
There have been great advances in materials used in the field of dentistry in the past few years, with crowns and bridges improving by leaps and bounds. Learn more about dental materials.