Replacing missing teeth has been revolutionized by implant dentistry, enabling your local AACD dentist to restore your smile with stable, comfortable, and natural-looking results. From one missing tooth to a full arch of teeth, dental implants can support improved long-term dental health and a better quality of life.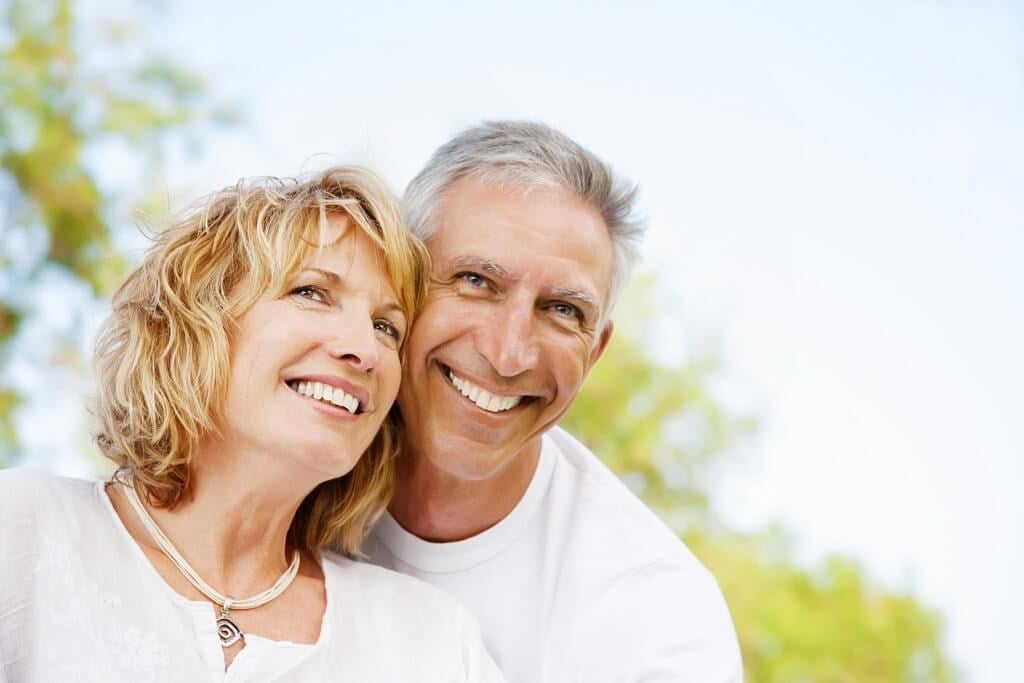 WHAT IS A DENTAL IMPLANT?
A dental implant serves as a "prosthetic tooth," replacing both the tooth root and the actual tooth. Consisting of three main parts, a dental implant is permanently secured into existing jaw bone and topped with a custom porcelain dental crown. The tiny titanium post that is implanted into the jaw will help to reduce bone loss and stabilize your natural jaw structure. Once the dental crown is placed, after a healing period of several months, you will have a new smile that feels like it has always been there.
Dental implants are cared for like natural teeth, and patients with implants should visit the dentist regularly for routine care and check ups to ensure they are stable and healthy.
TYPES OF DENTAL IMPLANTS
There are several types of dental implants and your dentist will work with you to recommend the most suitable option for your oral health and aesthetic needs.
Single tooth implants: a single missing tooth can be replaced with the most life-like result using a single implant.
Implant-secured dental bridge: a dental bridge can be permanently secured with dental implants for stable results that do not require the degradation of neighboring teeth.
Implant-secured cosmetic denture: if you are missing a full arch or all of your natural teeth, dental implants can be used to permanently attach a hybrid cosmetic denture.
THE BENEFITS OF DENTAL IMPLANTS
Using dental implants to replace your missing teeth can offer more than a beautiful, natural-looking new smile. Implants also provide some key benefits for your long-term oral health:
Reduced bone loss in the jaw
Ability to enjoy a normal, varied diet
Normal speech
No fear of "slippage" or losing your teeth
No need for daily adhesives to keep your smile in place
Patients using dental implants report an over 95% success rate and enjoy a stable smile that will last a lifetime with good oral hygiene and routine dental care. If you have missing teeth, click here to locate an AACD dentist in your area who can help you restore your smile with dental implants.