4
Why Select an AACD Dentist?
WHAT IS AN AACD DENTIST?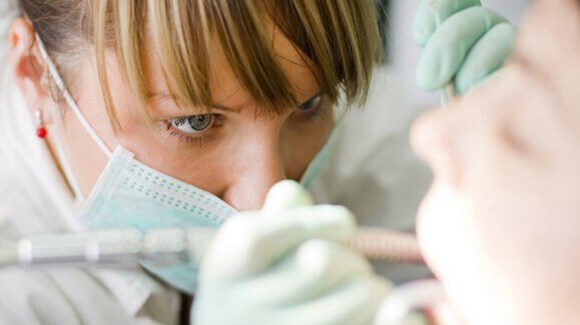 Before discussing WHY you should select an AACD dentist, you should know exactly WHAT an AACD dentist is.
The American Academy of Cosmetic Dentistry was founded in 1984 and is the world's largest international dental organization. With about 4,000 members in more than 80 countries, it is dedicated to advancing excellence in the art and science of cosmetic dentistry. The AACD encourages and expects the highest standards of ethical conduct and patient care through the use of responsible esthetics.
Members of the American Academy of Cosmetic Dentistry include a variety of dental professionals: cosmetic and reconstructive dentists, dental laboratory technicians, educators, researchers, students, hygienists, and dental assistants. These professionals have displayed an interest in furthering their education to bring their patients the latest advancements in cosmetic dental techniques, materials, and technology. This is more important today than ever because the field of cosmetic dentistry is on the cutting edge of technology.
WHY SELECT AN AACD MEMBER DENTIST?
Members of the American Academy of Cosmetic Dentistry are offered education and training on the latest procedures, techniques, and products through AACD publications, lectures, and workshops. AACD member professionals stay one step ahead of their peers by keeping informed on trends in the market, and learning how the latest products and technologies benefit the patient and support the twin concepts of responsible aesthetics and systemic oral health. By selecting an AACD member dentist, you know your dental professional cares enough to stay in the forefront of the cosmetic dentistry field, so you receive the most up-to-date and best care available.
In addition to AACD general members, there are dental professionals who have gone the extra mile and devoted themselves to becoming AACD Accredited members. These dentists and laboratory technicians are not only up on the latest techniques and technology, but they've also been educated in bringing these advancements to their patients. These professionals understand that your smile is an expression of who you are. If you are looking for smile perfection, then seeking out an Accredited AACD dentist is worth the effort, as they have proven proficiency with the latest cosmetic dentistry advancements. Learn more about AACD Accredited and General members.
THE AACD ACCREDITATION PROCESS
Becoming an AACD Accredited professional is a rigorous process. Candidates must complete a demanding clinical testing process, which requires a high degree of commitment and perseverance.
Throughout the AACD Accreditation process, dental professionals are required to complete a written examination, document five specific types of clinical cases, participate in continuing education classes, and finally pass an oral examination. Once a dentist or a laboratory technician has achieved AACD Accreditation, he or she is expected to stay on top of industry trends and technology, bringing patients the best care available.