The One Fashion Accessory that Will Never Go Out of Style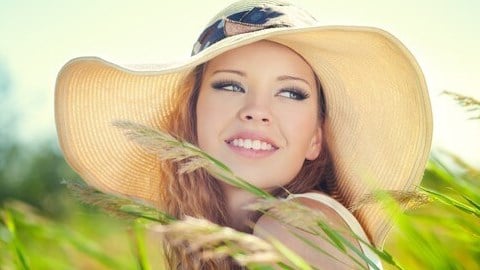 This summer, if you are carrying the trendiest handbag, wearing the most fashionable sunglasses, and sporting the hottest shade of lipstick but are still not feeling your best, is it because of your smile? According to a recent survey conducted by the American Academy of Cosmetic Dentistry  (AACD), 68% of women say their smile impacts their self-confidence. So if you want to look and feel your best, this summer invest in the one accessory that goes with everything – a beautiful smile.
You could shell out more than $3,000 for a pair of Givenchy gladiator boots, but given the fashion industry's fickle nature, the gladiator boot will most likely be vying for position #1 on next year's "Fashion Trends We're Totally Over" list. A great smile will never be a "Fashion Don't," so it's a great investment.
How to invest in your smile:
1. Visit your dentist regularly. Survey results found 26% of people said that not going to the dentist frequently enough has impacted their smile. Next time you schedule your routine cut and color, check to see when you last went to see your dentist as well. You should be getting a routine exam and cleaning at least one a year. 
2. Treat 'em right. You would never even consider letting liquids of any kind near your genuine leather handbag, but 36% of survey respondents said they have let drinking coffee or tea impact their smile. In addition to your daily brushing and flossing, make sure you are eating and drinking smile friendly foods and beverages.
3. Don't buy faux. It might be tempting to get a knock-off handbag from the alley vendor, but when it comes to your smile, you don't want to risk sub-par craftsmanship. Locate an AACD member dentist  in your area, and get a consultation. Let the professionals tell you which cosmetic procedures will be the best for making your smile timeless.
Ultimately, any investment in your smile is an investment in yourself, an investment that is likely to provide you with a greater return than a handbag or pair of shoes. In fact, more than half of people surveyed (53%) say a person's smile is the feature they notice first when meeting someone new, and 59% of people say they are most attracted to a person's smile. So invest in the one accessory that will always be noticed and will never go out of style – your smile.